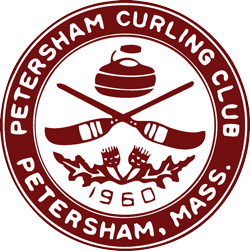 Learn to Curl

Learn to Curls are for anyone who would like to know how to curl (including our newest members), people who have never tried the sport and would like an introduction to curling, and anyone who wants to learn more about the art of curling. If you or someone you know has always wanted to try curling, enroll in one of these clinics! They normally run about 2-1/2 to 3 hrs. long. Bring your kids! The Saturday morning Youth leagues are always looking for new members. Learn to Curls are open to anyone 5 years and older.

Instruction includes basics such as delivery, sweeping, the etiquette of curling and strategy of the game. After a quick break, a game will be put together so you can put into practice all you have learned that day.

Learn to Curls have a fee of $40.00/person; if participants wish to become a member, their $40.00 fee will be applied toward their membership. Please be advised these clinics are limited to 16 people for each clinic. If any new members would like to attend, the $40.00 fee is waived.

If you would like more information about the Learn to Curl clinics, please contact Petersham Curling Club at learntocurl@petershamcurling.org.
​
​
​
Learn to Curl dates will be announced soon. Stay tuned!
​
​
​
​
​
​
​
​
​
​
​
​
​
​
​
​
​
​
​
​
​
​
​
​
​
​