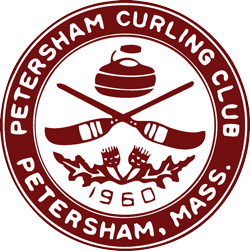 PCC has a variety of leagues for curlers to participate in:
​
Men's: The Men's league curls on Tuesday nights, with games at 6 and 8:15 pm. For information, contact Ed Hayne at .
​
Women's: The Ladies League is on Wednesday nights at 6 pm. For information, contact Karen Simpson at .
​
Mixed: Petersham Curling Club holds Mixed Curling on Saturday nights at 6 and 8:15 pm. For information contact Skye Padellaro at .
​
Signature: The Signature League at the Petersham Curling Club is the competitive forum for curlers. Teams need to compete to enter the league. Teams of any gender combination are eligible to compete. The Signature League curls on Thursdays at 6 and 8:15 pm.
​
Once a month new teams can challenge a team in the Signature League for the right to enter! Check the calendar for dates and times for challenge games. These are on Sunday mornings. Click here to read the rules and regulations for this league.

For information, contact Dan Ostheimer at or Paul Breault at .
​
Youth/Junior:
Young people from 7 to 17 curl on Saturday mornings.
Ice Chips ages ages 5-6
Little Rockers ages 7-11
Bantams 12-15
Juniors 16+
All Youth Leagues are held on Saturday mornings November through March at 9 am for Ice Chips and Little Rockers & at 10:45 am for Bantams and Juniors.
For more information, contact our Youth Program Organizers at youth.committee@petershamcurling.org.
You can also visit our Youth Program on Facebook.
​
Petersham Curling Club with host our annual Little Rocks Bonspiel on February 1st, 2020 -- for more information contact our Youth Program Organizers
​
Developmental League: An "Open" format league for those with lesser curling experience. We curl on Sundays at 5 and 7:15pm. New members will have a chance to see the game from a Skips or Vice Skips point of view. Contact Moe
Lewis-Wolf at for more information.
​
Tuesdays at 2: Tuesdays at Two Curling League is a daytime curling league for new, old, competitive or just-for-fun curling enthusiasts. We start curling, like the name suggests, at 2pm. For information, contact Bill Simpson at (508) 867-9233.
​
Open Doubles: This league follows the rules of Mixed Doubles, but the teams consist of 2 people of any gender. It is held on Sunday evenings at 9:30 pm.
Contact Erin Poulin at .
​
Open Leagues:
​
-Monday Open: The Monday Open League, with games at 6 PM and 8:15 PM, welcomes league members to join as individuals or to submit full or partial teams of any gender combination. For information, contact Julie Ostheimer at jostheimer@gmail.com.
​
-Thursday Open: This open league runs at 12 PM. Please contact Dan Ostheimer at for more information.
​
-Friday Open: The Friday Open League plays at 6 and 8:15 pm. For information,
contact Moe Lewis-Wolf at or Erin Poulin at epoulin16
@gmail.com.
​
​