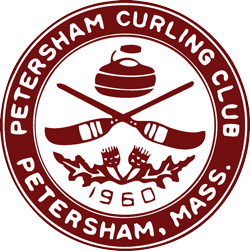 The BYOT
January 16-19, 2020



The seventh annual BYOT is an in-house bonspiel of teams made up of members of PCC. BYOT stands for Bring Your Own Team. Many in-house events in the past had individuals sign up and teams were selected based on lottery drawings. We wanted this spiel to be different and allow teams to form themselves, hence the name BYOT. If you don't want to or can't put together your own team you can enter into the lottery and become part of a random draw team.
Who: Anyone currently eligible to play in: Men's, Tuesdays at 2, Women's, Signature, Mixed, or Sunday Night as well as any Social Members can form their own teams. Any members of our Junior program that do not curl in another league must have an eligible, responsible adult as a member of their team. Maximum limit is 12 teams. The only requisite is that 2 members of each team must be new curlers (1 yr. or less).

​
What: This in-house BYOT bonspiel, of course.
When: January 16-19, 2020. We will be curling Thursday evening, Friday evening, all day Saturday, with the finals on Sunday. No matter what you are guaranteed 3 games (except if there's a bye).
Where: At PCC
Why: To have fun, of course.
How: No better time than the present to try and figure that one out!
Some other details you might want to know about:
Cost: $100 per team or $25 per Lottery player, due before your first game! Make checks payable to PCC.
Format: Open, throw any order you feel like. Change your order between games if you want to.

All games will be 8 ends and played under the clock, including the finals. The clock runs for 100 minutes. When time runs out, you finish the end you are in and play 1 more. An end is considered started once the first stone in released.
Sub Policy: If you cannot field a team of 4 to play in a match from your registered team, contact the organizers and we will attempt to find you a player.
Registration: Coming soon!
Food:After match snacks will be provided on Thursday and Friday. Breakfast, Lunch, and Dinner will be provided on Saturday. Sunday will have Breakfast and Lunch.
​
Good Curling!